Spring Raffle is BACK and running from May 27 – June 4th.
This Spring 2021, we are hosting a virtual raffle sale. Just like in previous years, each ticket = 1 entry into the raffle prize of your choosing. Please select and purchase the number of tickets you desire for the specified raffle prize you would like to be entered in. Each ticket is only $1. Simply visit SchoolCash Online.
All the funds raised this Spring will go into supporting families within our community who continue to require Forest Grove's compassion and support as the pandemic continues. Please remember that every dollar donated will be offered to families for essential necessities from groceries to household supplies.
Spring Raffle Prizes
1 – Giant Learning Floor Mat and MonToy Play Car
2 – Secrets of the Pyramids and Size 5 Soccer Ball
3 – Hatchimals, Lip-gloss Set and 3 sets of Stationary
4 – Ty Pink Sequin Narwhal and Poopsie Slime Surprise
5 – Felt Succulent Crafting Kit and Color Me Calm Colouring Book
6 – Flower Blooming Tea Kit, Glass Tea Set and Luxe Link Purse Holder
7 – Gentleman's Tool Kits Shaving Cream, Bear Plushie and 2 Hockey Pucks
8 – British Columbia Travel Mug, Ceramic Mug and Snuggly Unicorn Sock Slippers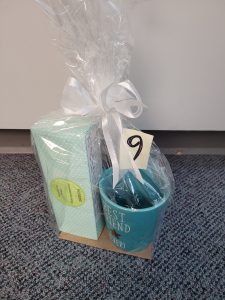 9 – David's Tea Mini "Macaron Teas" Loose Leaf and Indigo "Best Friend Forever" Ceramic Mug
10 – Frozen Splash Match Game and Puppy Slipper Socks
11 – Skull Candy Ear Buds with Mic (Grey) and UNO Game
12 – Lip-gloss Set, Fashion Press on nails, Body Shop "British Rose" Body Butter and Disney Tsum Tsum
13 – Stampy's Lovely Book, The Wimpy Kid School Planner and Sony Headphones (Blue)
14 – Doodling Robot and Monopoly Deal Card Game
15 – Dr. Expert Play Doctor Kit and Baby Unicorn Fingerling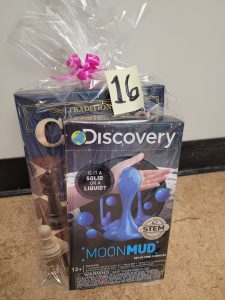 16 – Chess Game and Discovery Moon Mud (Blue)